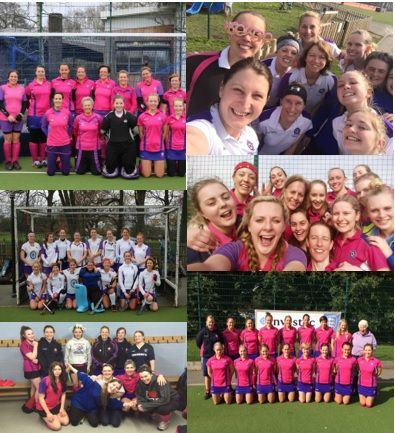 We welcome anyone to our club - whether you are transferring from another club, would like to pick up a stick for the first time or would like to get involved again after time away from the game.
We train on Tuesday evenings at Wyndley Leisure Centre, 7-10pm;
7-9pm: Ladies 3s - 7s training
8-10pm: Ladies 1s & 2s training
Goal-keepers:
6-7pm: Development GKs
7-8pm: Performance GKs
We are also looking to support junior development and the transition to the ladies club. We have therefore organised Junior development training every Tuesday night from 6-7pm at Wyndley Leisure Centre. This session is targeted at U13, U14 and U16 girls and welcomes new players.
Ladies Membership fees (all per annum):
Senior: £200
Student/unemployed/60+: £130
Junior (yr 10 and under): £35 (in addition to that paid for membership of the junior club
Training only (up to 10 sessions): £60
Goal-keepers: (reduced fee only if GK pays for their own kit): £50
Other (non playing/patron/summer): £10

Please visit the documents section of the website to download the membership form.
Match fees are on top and paid per game played (£8 for seniors & £6 for juniors, students, unemployed and 60+) and cover pitch hire as well as our great match teas.
For enquiries, please contact us.