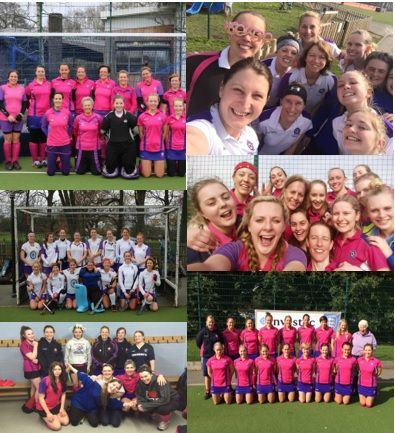 Join us!
Whether you are you an existing player looking for a new challenge, moving to the area and looking for a new club, returning to hockey after a break or a complete beginner then we have a place for you.
We welcome players of all abilities from age 13-60+ would be delighted to hear from you. Make a new member enquiry here.
Sutton Coldfield ladies first team play in the Investec Women's Hockey League Conference North and the Super 6s Premier Division.
The 2XI play in the Midlands Region Hockey Association Women's League Premier Division and the 3XI, 4XI, 5XI, 6XI A and 6XI B play in the Warwickshire Women's Hockey League.
We train on Tuesday evenings at Wyndley Leisure Centre, 7-10pm;
7-9pm: Ladies 3s - 7s training
8-10pm: Ladies 1s & 2s training
Goal-keepers:
6-7pm: Development GKs
7-8pm: Performance GKs
We are also looking to support junior development and the transition to the ladies club. We have therefore organised Junior development training every Tuesday night from 6-7pm at Wyndley Leisure Centre. This session is targeted at U13, U14 and U16 girls and welcomes new players.